With her new film 'The Spectacular Now' premiering tonight at Sundance Film Festival, Josh Horowitz interviewed our very own Tris and uploaded this picture to Instagram: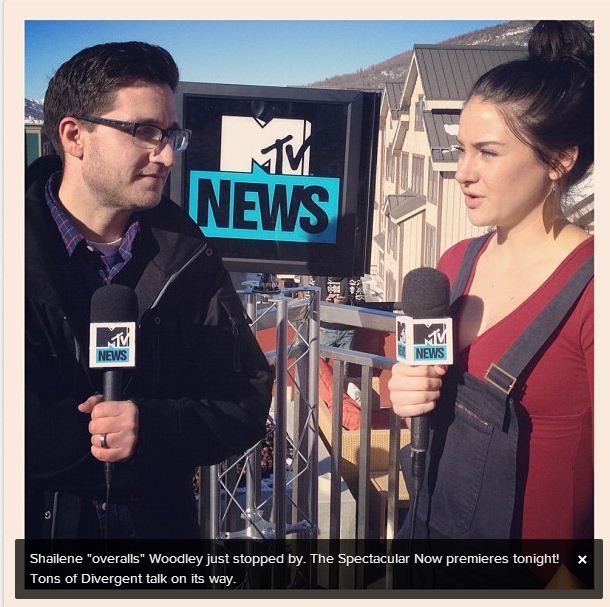 The Caption reads:
Shailene "overalls" Woodley just stopped by. The Spectacular Now premieres tonight! Tons of Divergent talk on its way.
We can always trust Joshwith intervies and we are hoping to have it later tonight. Stick around, we'll post more info soon!
UPDATE: View the interview HERE