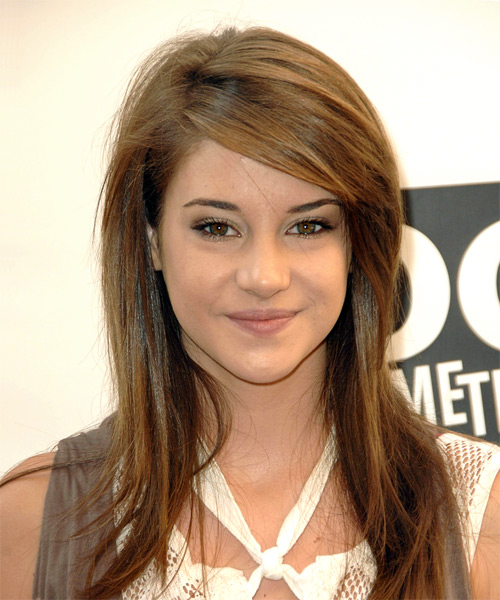 Yahoo! Movies has a very interesting article regarding Shailene Woodley's promising career. Recently, Shailene was cast as Tris Prior in 'Divergent' and also as Hazel Grace in 'The Fault in Our Stars'. She also just finished filming 'The Amazing Spiderman' and has another movie in the makes called 'White Bird in a Blizzard' where she will be starring as the main character 'Kat'. It  looks like 2014 is definitely going to be Shailene's year!
Twenty-one-year-old Woodley, already well known as the star of the successful TV series "The Secret Life Of The American Teenager," earned rave reviews for her work in the movie "The Descendants," and she's currently shooting what should be one of next year's box office blockbusters, "The Amazing Spider-Man 2," in which she'll play Mary Jane Watson. Now Woodley's name is linked to two more high profile projects.

It was announced Tuesday that Woodley has been offered the lead role in the screen adaptation of John Green's Young Adult bestseller "The Fault In Our Stars." The story of two young cancer patients who fall in love, "The Fault In Our Stars" earned enthusiastic reviews in print, and is expected to be a major screen attraction for 2014. In a press release, director John Boone made it clear Woodley is the actress he wants for the movie.

[…]

Woodley already has another major Young Adult adaptation on her agenda – she's been confirmed to play Beatrice Prior in the much-anticipated screen version of Veronica Roth's "Divergent." Set in a future where society has collapsed and humanity has divided itself into factions based on shared beliefs and personality traits, "Divergent" follows Beatrice as she abandons the group in which she was raised and finds both love and danger in the outside world.

With a cast that also features Kate Winslet and Aaron Eckhart, "Divergent" is expected to tap into the same market for darker teen-themed fare that made "Twilight" and "The Hunger Games" into literary and cinematic moneymakers (like those books, "Divergent" is also the first in a series, equaling franchise possibilities which are much beloved in Hollywood), and the casting of Woodley as Beatrice and Theo James as Four has already generated plenty of buzz among fans.

As if this weren't enough, Woodley will also be starring in "White Bird In A Blizzard," a new film from iconoclastic indie director Gregg Araki about a young woman whose reunion with her long-long mother (played by Eva Green) proves tumultuous. With any luck, Woodley and her representatives have penciled in time for a nap sometime in the next eighteen months.
Thanks to The Faction Four on the heads up for this article.