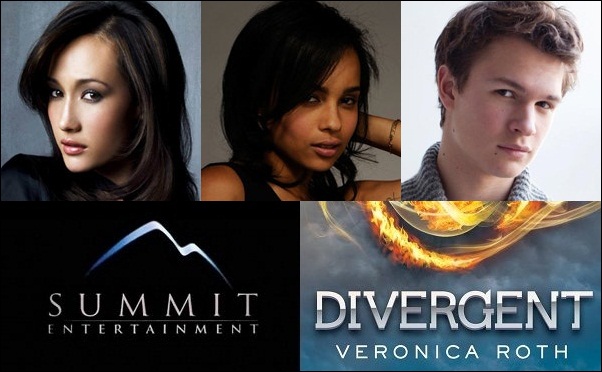 Veronica has recently reacted to the news of Maggie Q, Ansel Ergot and Zoe Kravitz joining the 'Divergent' cast through her blog. Veronica seems very excited and happy about the actors cast and if she has given them her blessing, then they must be the right actors for the film. Take a look at what she had to say:
Yes! I am beyond excited to be able to share this news with you at last!

Maggie Q has been cast as Tori…

Zoe Kravitz has been cast as Christina…

and Ansel Elgort has been cast as Caleb!

They are all extremely talented (not to mention spectacular matches for the characters in my head) and I'm so happy that they're going to be a part of the Divergent movie.

CANNOT. WAIT.
Knowing that Veronica approves and thinks they fit the characters she pictured in her mind is very exciting and should give the fandom some piece of mind. If these actors have her approval, we can only trust that they will fulfill their role through Veronica's guidance. I don't know about you, but I am very relieved and happy to see that Veronica approves of these actors. I'm sure we all can't wait to see them in the film!