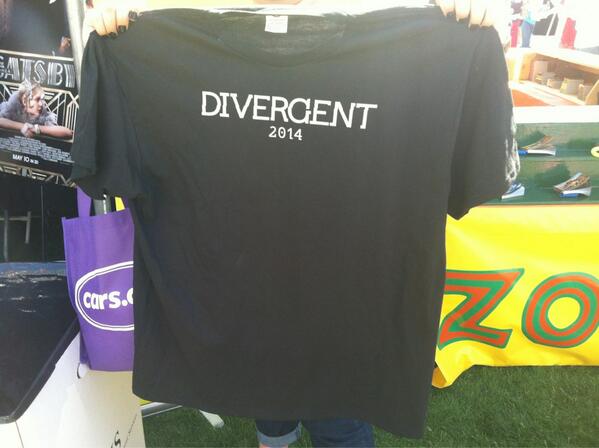 As previously announced, we were having a giveaway for a Divergent Shirt for reaching 1,000 followers on twitter. Well the giveaway is over and a winner has been picked!
Drumroll please…. The winner of the giveaway for a Divergent T-Shirt is:
#232 Kiri M
Congratulations Kiri! I have sent you an email with details of what you need to do to claim this. If you do not claim your prize within 48 hours of the email, a new winner will be picked.
I wish I could give this shirt to everyone, I truly do, but I can only give it to one. If you did not win this giveaway, don't be sad! There will be another giveaway, this time for a signed Divergent book, coming soon! More details on that to come.
Congratulations to the winner!