Check it out initiates! With the recent sudden surge of Divergent merchandise in stores, the ladies over at Bitter Sweet Stories Design have released their DIVERGENT Headband for pre-order!
Our Divergent Faction fabric is completely custom made with hand drawn symbols of every faction: Abnegation, Candor, Amity, Erudite, and Dauntless.

Show your love for the Divergent fandom with this headband everyday, at a special event, or while reading Veronica's best-selling book series.

~The stretchy knit is very soft and 100% cotton.
~Will hold back your hair all day (we tested that theory at Comic-Con)
~One size fits all
~Machine wash warm or cool on a gentle/delicate setting, using phosphate-free detergent.
To order and view more pictures & details, make sure to visit their Etsy store HERE to view more pictures and different styles. The prices range from $18-$22 so it's a great deal for one of a kind DIVERGENT merchandise.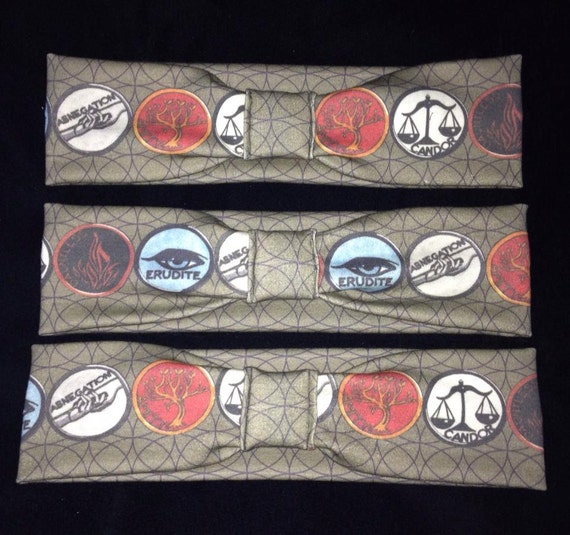 Make sure to follow them @BitterSweetbyDN for the latest updates on their merch!
*Note: This is not official merchandise by the studio.