The day has come initiates, it seems like we've been counting down forever, but the first full length DIVERGENT theatrical trailer is finally here! You can see it in the player below and make sure to stick around after the trailer is released for a live chat with director Neil Burger and several YouTube fans!
Also, we are really excited to announce that the DIVERGENT trailer will be playing in theaters before Catching Fire this November 22nd, 2013. So if you're a Hunger Games fan, you'll be able to see the DIVERGENT trailer playing on the big screen!
See the live stream below:
*Anyone can submit questions to the live stream event by tweeting @Divergent or @NeilBurger, using the hashtag #Divergent.
We had a chance to watch this trailer in advance a few days ago and are so excited that everyone is now able to see it. We want to hear YOUR reactions so make sure to let us know your thoughts on your favorite scene(s) of the trailer by posting them on the comments below! Ours was definitely this one:
WARNING: TRAILER SPOILER BELOW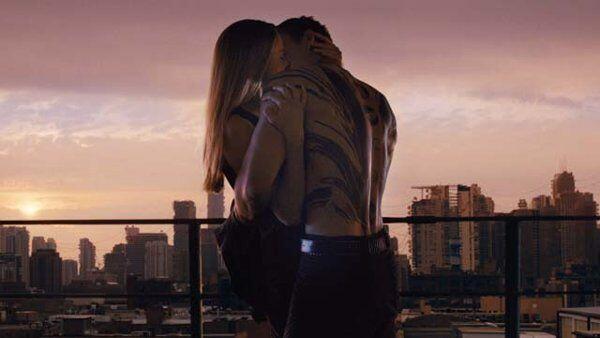 What do you think initiates, is that enough FourTris for you?
The trailer will be available in HD at bit.ly/DIVERGENTtrailer at 9:00 am PT so check back to that link watch the trailer as many times as you wish!