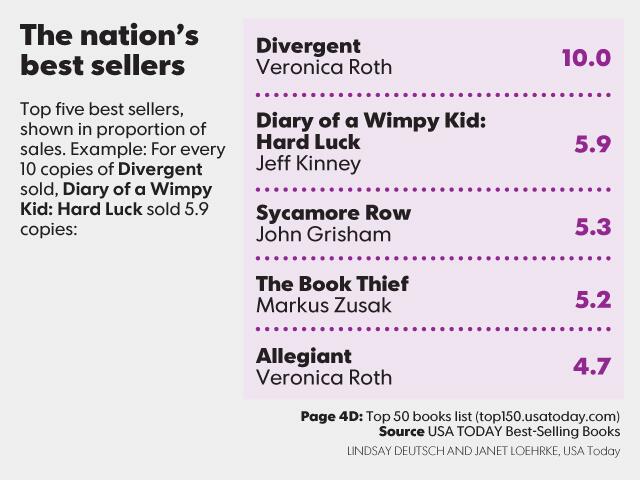 According to USA Today, Divergent tops the nation's best seller list for the very first time today and is the number 1 best selling book in all of America:
Off with a bang: Veronica Roth is ringing in the new year with the best-selling book in America.Divergent tops USA TODAY's Best-Selling Books listfor the first time (it was No. 2 last week), and the other books in her dystopian trilogy, Allegiant and Insurgent, are not far behind at No. 5 and No. 7. (The boxed set is No. 43.) It's the first of what are likely to be many 2014 milestones for the 25-year-old Chicagoan. The highly anticipated movie adaptation of Divergent, starring Shailene Woodley, Theo James and Kate Winslet, is due out March 21, and adaptations of the sequels are in the works.
With the Divergent movie coming out later this year, it is a big deal that Divergent is number 1.
Hopefully the streak continues and we see Divergent as number one next week again!